---
Make A Difference. Our Outerwear Is Cruelty-free And Sustainable. A Purchase From Us Is A Personal Contribution To Eradicating Animal-cruelty & Working For a Better World.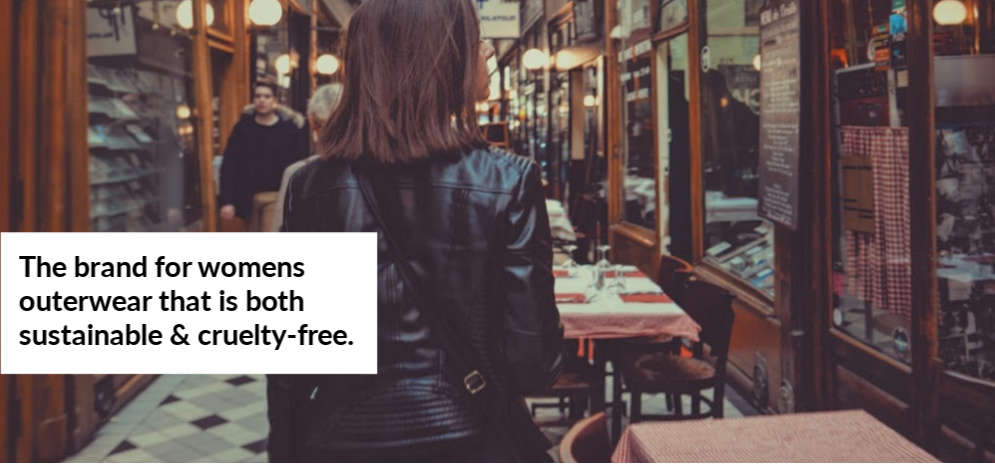 You can buy a James&Co
coat or jacket
confidently and wear it knowing that you really are doing good while looking good. We are the unique brand of womens outerwear that is both sustainable and cruelty-free.

Why A Purchase From James&Co Is 'People Power' From Consumers Not To Support Real Leather Outerwear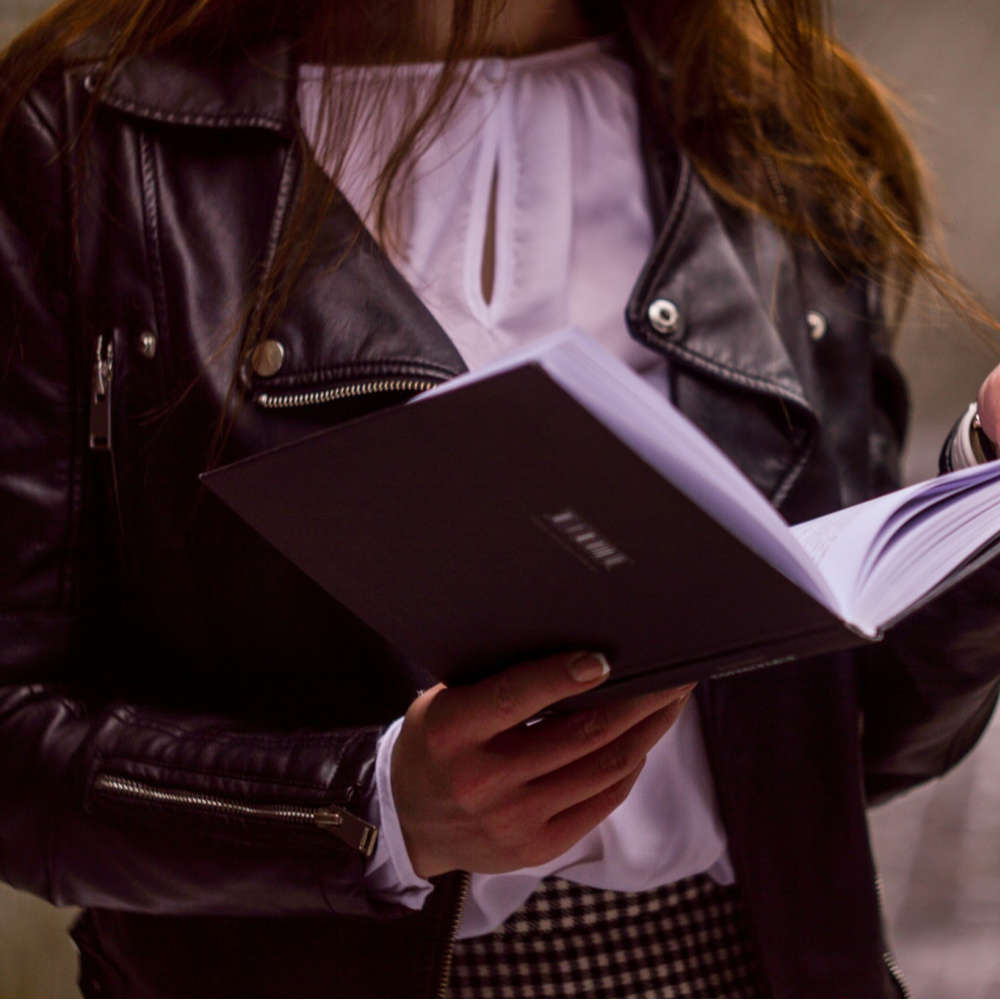 James&Co commenced business in leather look outerwear in 2012.
We applied for and received accreditation from PETA as Peta-approved Vegan. Because the owner is vegan and we wanted to promote the vegan lifestyle.

We acknowledge that we called our outerwear 'vegan leather' because that was the trend instead of calling it 'faux leather' or similar.

However for 2 reasons we do not now use the descriptor 'vegan leather':
we uniquely tailor in non-chemical leather look (see further below)
major brands describing their leather look products as 'vegan leather' are not truly vegan as they also sell real leather outerwear. Major brands BlankNYC, Free People and BB Dakota are in this category.
Every purchase of a leather look jacket from Peta-approved Vegan brand James&Co is one less purchase of a real leather jacket or a 'vegan leather' jacket brand that also sells real leather. That's your personal contribution to the eradication of animal-cruelty.
SHOP HERE
Why A Purchase From James&Co Is 'People Power' From Consumers Not To Support Outerwear That Harms The Environment
Eco-friendly Non-chemical Leather Look Fabrics
Whilst the original faux/vegan leather is good to the extent that it is not real leather, it is not good for the environment as it contains greenhouse gas chemicals. New technological developments have created leather alternatives which do not contain chemicals - known as water-based polyurethane (WBPU). Also a great fabric made from pineapple leaves (Pinatex).
James&Co is the only brand tailoring leather look/vegan leather/faux leather in non-chemical fabric. And one of a few brands tailoring in Pinatex.
Every purchase of a leather look jacket from
Certified B Corp
James&Co is one less purchase of a leather look jacket tailored in chemicals-based PU. That is your personal contribution to an environmentally better world.
READ MORE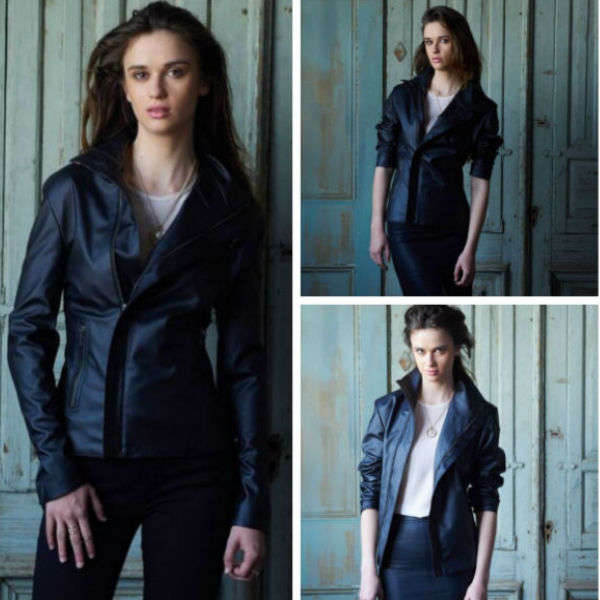 Designed To Last
At James&Co we're afficionados of classic style outerwear. The jackets and coats that never go out of style and are not subject to 'fast fashion' environmentally-harming throw-out culture. Trench coats, blazers, collarless jackets, bombers, bikers. They're all beautifully tailored with a contemporary finish and exude elegance.
SHOP HERE