Become A James&Co Retail Partner
We Are The Leading Vegan & Sustainable Womens Outerwear Brand
James&Co is the leading brand for womens outerwear in sustainable cruelty-free leather look fabrics.

We are the first and so far only brand to tailor our outerwear in leather alternative polyurethane (PU) which is not made with plastics and toxic solvents. Commonly known as water-based or water-borne PU, we call the fabric 'eco leather' .

We are also approved by Anas Anam the brand of innovative pineapple leaf leather fabric to tailor our outerwear in that fabric.


Growing Demand For Womens Sustainable Fashion
The demand for sustainable living and fashion products is growing fast. Lifestyle Of Health And Sustainability consumers (LOHAS) want sustainable products that cause no harm to the environment or the animal kingdom.
A
recent research report
'...highlights that consumer demand is getting stronger for even more environmentally conscious products to be available to customers in the future, reporting "high levels of expectation that the products and services they buy in five years' time will be more 'environmentally friendly' than those they buy now."

As an indicator of a growing trend in people seeking a LOHAS lifestyle, the market for LOHAS products has grown from $12 billion in 2007 to $30 billion in 2018 and is on track to triple from the 2007 figure by 2021.' (Note: these are Australian figures in the report, not global, so the global figures would be much greater.)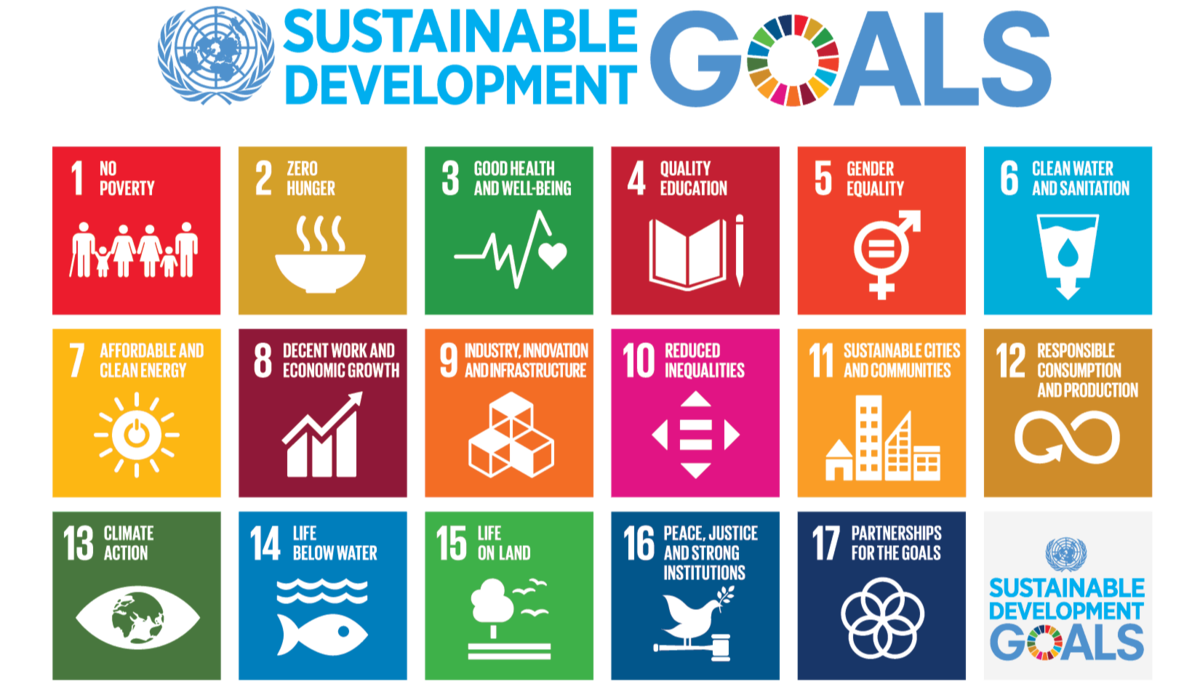 Global Action For Climage Change & Sustainability
Global action for climate change has been front & center news particularly since the UN Climate Change Summit in September 2019.
The visibility of the demands for more Government and other stakeholder actions to address climate change may be greater but the work on global action is nothing new. In 2015 all UN Member States adopted
The 2030 Agenda for Sustainable Development
- the shared blueprint for peace and prosperity for people and the planet, now and into the future. At its heart are the 17 Sustainable Development Goals (SDGs - see image above), which are an urgent call for action by all countries - developed and developing - in a global partnership for a better world by 2030.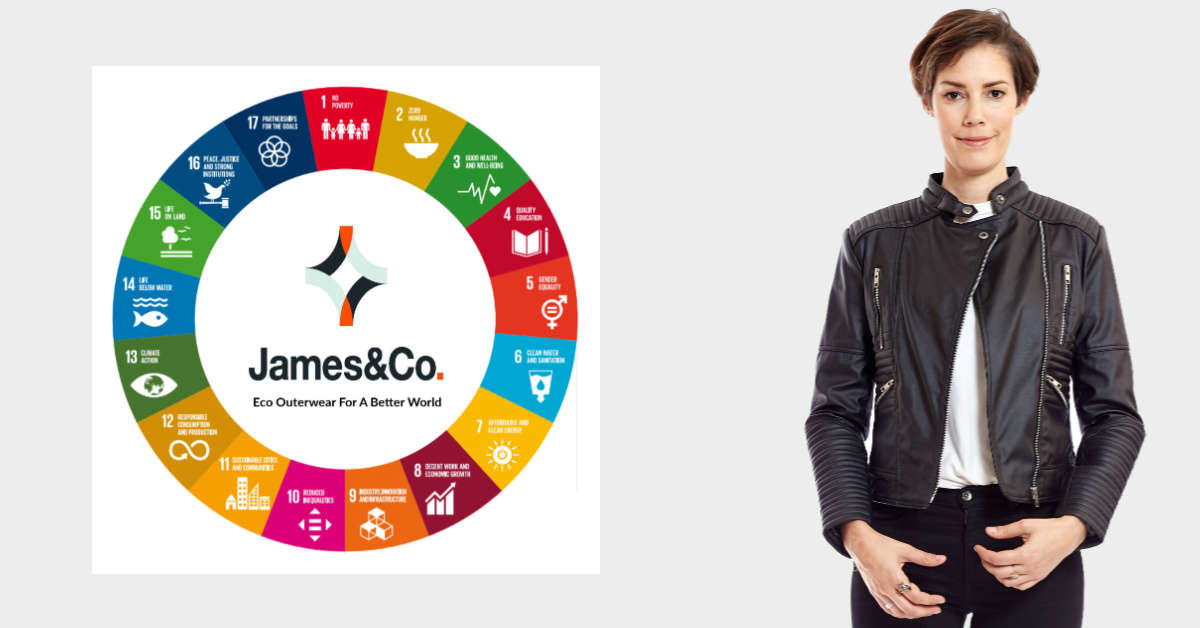 A James&Co Wholesale/Retail Partnership Can Help Make A Difference For A Better World With Our Sustainable Outerwear
The implementation plan for achieving the SDGs drills down to the 85
Goal Life Goals
- 5 actions attached to each SDG.
Core to development of the Goals was research which established these important facts:
96% of people feel their own personal actions, such as donating, recycling or buying ethically, can make a difference to helping make the world a better place
88% of consumers expect brands to help them make a difference
We must articulate for consumers who want to make sustainable personal difference how they will do so by choosing to buy a James&Co sustainable jacket or coat. How the materials and business operations of James&Co will help divert plastics-based PU outerwear from landfill and ultimately incentivise other brands to move to eco leather as well.

Our recent blog posts are worth a read for how we see these message could be articulated.
SUSTAINABLE ALL BLOG
James&Co Classic Styles & Outstanding Finishes


Open A Wholesale Account
You can place an order online at wholesale prices for your selection from our stylish sustainable vegan range.
OPEN A WHOLESALE ACCOUNT
Become A Wholesale Newsletter Subscriber
Join our newsletter community to receive all the James&Co latest news, new arrival and special offers.