I Love Sustainable Leather
I Love Sustainable Leather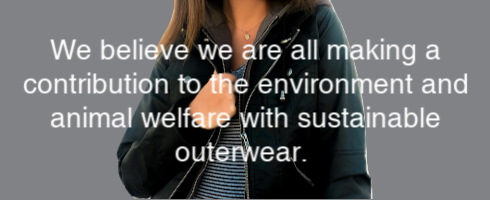 James&Co is the world leading brand for sustainable leather outerwear. Artificial leather that is not made with environmentally harming chemicals. It's a recent technological development for leather look fabric for apparel tailoring that is eco friendly.

Read

more about it.

Sustainable leather fabric is beautifully tailored in classic biker and bomber styles with elegant finishings. It's new and our collection is growing.

You can be a pioneer wearing a sustainable style!
Join Our Newsletter Community